Reliable partner that ensures smoother business operations in Qatar
The Middle East has a very systematic and organized work culture. Setting up a business here requires intricately detailed paperwork, permits, and licenses. Fusion Middle East collaborates with the partners and the government to ensure the process of documentation is devoid of any faults or missing pieces.

The intricacies of acquiring a business license in the Middle East involve numerous keynote and factors which can be assisted by Fusion Middle East.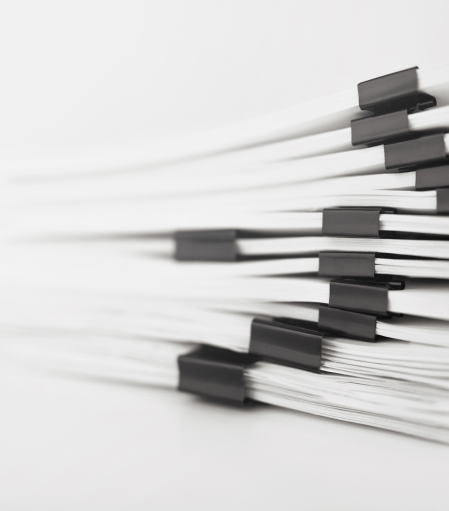 The type of business license one needs is based on business jurisdictions and we help to identify that
The process of acquiring the license requires a detailed series of documentations that we assist to process
The list of licenses renewing authorities expands and changes with time; hence it is essential to note the regular changes and keep the documents updated at all times.
What are the types of business licenses you need in Qatar
Fusion Middle East can help in the complete assistance for the management of the Business Licenses from under a single roof.
STEP 1
Types of Business Licenses
Business Licenses vary based on the type of business. We cater to all five categories of licenses required by a business in Qatar. Be it Commercial License, Professional License, Industrial license, Small Business / Ecommerce License, or Freelance permit, our expert team analyzes and ensures you fulfill the necessary criteria for it.
STEP 2
Choosing the appropriate Business Jurisdiction
Based on the target customer base, choosing the proper business jurisdiction is crucial. The three primary business jurisdictions are:
1. Offshore
2. Mainland
3. Freezone
The license issuing authorities for all three jurisdictions are different. Fusion assists in making the right choice for individual business structure.
STEP 3
Business License management
FME helps in facilitating the process of acquiring and maintaining the license. From legal translation to regular renewal, numerous processes need to be taken care of continuously throughout the year which makes the Business Management team important.
STEP 4
Communication Assistance
The skilled team of Fusion keeps track of the documentation. It maintains hassle-free communication between the business owners and the government officials through regular updates and continuous paperwork, tax payment, and other legal formalities.

February 2023 marks the 9th year that M1 Support Services has been a client of and partner with Fusion Middle East. Ensuring compliance with all regulatory requirements has been the primary objective of our business operations in Qatar. The Fusion ME team's expertise in company formation, registration, labor, banking, and taxation has proven effective in our ability to meet each Ministry's evolving requirements. Their knowledge and experience provide efficient customer support to minimize wait time and unproductive delays. We look forward to continuing our successful partnership with Fusion Middle East.

Hamilton international school has been a client of Fusion Middle East since 2019. The partnership with Fusion Middle East has been working well over the past 4 years. They provide us with business support at the highest level. The team we liaise with is professional and courteous. We highly recommend Fusion Middle East to anyone who is looking for long-term business support.

WMP has enjoyed a business relationship with Fusion Middle East since 2014. During our time working with Fusion, we have found them to be dependable, knowledgeable, and trusted local business partners.
Quite rightly, they have an excellent reputation within Qatar and can always be relied upon to deliver. In an often challenging and dynamic, high-growth market such as Qatar, they provide not only a suite of crucial business establishment and management services but also, wise counsel.

Our experience over the past three years with Fusion has been outstanding. Fusion's support and commitment toward WIS operations ensure that our business requirements comply with local law regulations. WIS would recommend Fusion to be a valued partner for any company starting a Qatar-based business.

Fusion has been a great business partner and a PRO services provider since 2016. They have a profound understanding of our business needs and are experts on legal, commercial, and immigration requirements in Qatar. We appreciate their great support in helping us through major transitions in our company. Fusion is always there, ready to assist and we are happy to continue with them.

"We have been working with Fusion for years now, and the results have been nothing short of impressive.
Their team is incredibly professional, efficient, and always ready to help us. They understand our needs and are always willing to work with us to create customized solutions that meet our specific needs.
Pearl Dermatology is proud to be working with them, and we look forward to continuing our partnership for many years to come."

"When we came to Doha in 2018, we were starting with zero experience and minimal knowledge of doing business in Qatar. The smartest thing we did in those first weeks brought in Fusion as our partner in Doha. They have worked closely with us from those earliest days, establishing our Qatari company with us, getting our staff of 17 in the country and properly credentialed, and responding quickly to any and all unforeseen challenges. We wouldn't have survived the COVID pandemic with our Qatar project intact without Fusion's expert and proactive support. We've been with Fusion for over four years now and wouldn't partner with any other company in Qatar. Two enthusiastic thumbs-up for our Fusion partners!"

"Efficient, Effective, and Professional Performance of Fusion Group Holding from the very beginning of our relationship until the present.
Fusion Group Holding has met our requirements and needs as a sponsor and advisor.
REEL international would like to thank Fusion Group Holding and all its staff members for their dedication and commitment."

Being partners with Fusion was the best decision we ever took. Now over 3 years of mutual success, Fusion comes as a complete package. They have helped us in every step of our business. Totally professional and knowledgeable team. Problem Solvers!!

"We have been working with Fusion Middle East for the past 7 years. And it has been great working with them.
They have helped and supported us a lot in our business. Especially related to our visa concerns and other related issues.

We are looking forward to more years of growing our business with them."

I would tell others that Fusion has enabled us to focus on our core business activities, customers and sustainable growth with peace of mind knowing that all of the back-office tasks required to operate in Qatar are expertly managed; from staff visas, employment contracts, trade licenses to tax and regularity reporting.

We have an excellent relationship with Fusion and consider them as part of our extended team in Qatar

We were looking for a reliable business partner to assist us with management of corporate matters. Fusion Middle East team is always ready to provide necessary support, quick answers and effective solutions in a very professional manner.

We are pleased to share our experience with Fusion Middle East. We are delighted to have partnered with Fusion Middle East who assisted us in the formation of our Moving/Relocation business in Qatar. Our partnership has crossed a decade and the one thing that keeps us together is that we both share a common goal of giving their client's a Smooth & a Stress free service. The team at Fusion Middle east are highly trained professionals who have assisted us with many Government & legal formalities during the initial set up and for all these years. It's a pleasure to be affiliated with the Fusion Middle East team & We wish them All the very Best.

Since 2018, Klingspor Group found in Fusion not just a service provider, but a strong reliable and punctual partner which provides continuous support in settling all banking and administrative tasks for its local venture in Doha – Qatar, Al Shefa Trading WLL. We do recommend considering them for your business setup, as well as business associate in the GCC.

How long have you been our client? 4 years.
What would you tell others when recommending working with us? Well organized professional operation which is easy to deal with, prompt response to all requests, good communication and swift problem solving.
How would you summarize the relationship with Fusion Middle East as a whole? Great team to work with and highly recommended partner.
"We developed a great partnership with Fusion Middle East since our company's incorporation in the state of Qatar back in 2011. We appreciate their continuous support and timely services to help us ensure compliance at all times with the local law and regulations."