Check What Our Client Relations team Can Do for You, as Local Corporate Partner PRO Support
We know that running a business holds challenges. However, navigating your way through foreign processes, laws and regulations should not be a challenge you have to face alone. As your local PRO service provider, we're on hand to deliver solutions and services that help save you time and keep you focused on what you do best. Contact us for PRO support!

Benefits of PRO Services :
Adds experience to your business
Outsourcing PRO services saves you money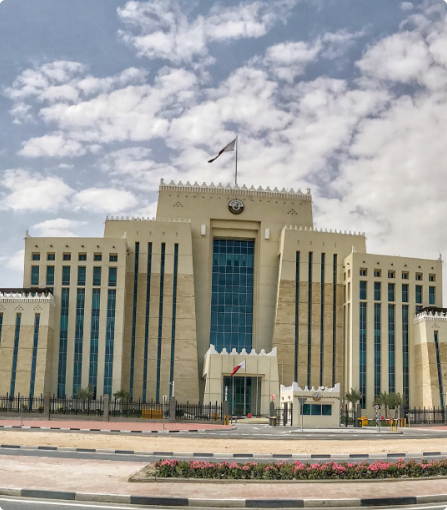 February 2023 marks the 9th year that M1 Support Services has been a client of and partner with Fusion Middle East. Ensuring compliance with all regulatory requirements has been the primary objective of our business operations in Qatar. The Fusion ME team's expertise in company formation, registration, labor, banking, and taxation has proven effective in our ability to meet each Ministry's evolving requirements. Their knowledge and experience provide efficient customer support to minimize wait time and unproductive delays. We look forward to continuing our successful partnership with Fusion Middle East.

William Shelt
General Manager
M1 Support Services, LLC

Hamilton international school has been a client of Fusion Middle East since 2019. The partnership with Fusion Middle East has been working well over the past 4 years. They provide us with business support at the highest level. The team we liaise with is professional and courteous. We highly recommend Fusion Middle East to anyone who is looking for long-term business support.

WMP has enjoyed a business relationship with Fusion Middle East since 2014. During our time working with Fusion, we have found them to be dependable, knowledgeable, and trusted local business partners.
Quite rightly, they have an excellent reputation within Qatar and can always be relied upon to deliver. In an often challenging and dynamic, high-growth market such as Qatar, they provide not only a suite of crucial business establishment and management services but also, wise counsel.

Our experience over the past three years with Fusion has been outstanding. Fusion's support and commitment toward WIS operations ensure that our business requirements comply with local law regulations. WIS would recommend Fusion to be a valued partner for any company starting a Qatar-based business.

Fusion has been a great business partner and a PRO services provider since 2016. They have a profound understanding of our business needs and are experts on legal, commercial, and immigration requirements in Qatar. We appreciate their great support in helping us through major transitions in our company. Fusion is always there, ready to assist and we are happy to continue with them.
What are the Corporate PRO services provided?
5. SHAREHOLDER NAME CHANGE
6. CHANGING GENERAL MANAGER
7. CHANGING AUTHORISED SIGNATORIES
8. ADDING COMMERCIAL ACTIVITIES
9. ARTICLES OF ASSOCIATION
11. ANNUAL CORPORATE LICENSE RENEWALS & CORPORATE SUPPORT
12. COMMERCIAL REGISTRATION & CHAMBER OF COMMERCE
• COMMERCIAL REGISTRATION - AMENDMENT (SIGNATORY, ACTIVITY OR OTHER)
• COMMERCIAL REGISTRATION - ADDITIONAL APPROVAL FOR COMMERCIAL ACTIVITY
• CHAMBER OF COMMERCE - NEW/RENEWAL
• CHAMBER OF COMMERCE - OBTAIN MEMBERSHIP CERTIFICATE

13. CIVIL DEFENCE & TRADE LICENSE
• TRADE LICENSE - NEW/RENEWAL
• TRADE LICENSE - BLOCK REMOVAL
• TRADE LICENSE - ADDITIONAL APPROVAL FOR COMMERCIAL ACTIVITY
• TRADE LICENSE - AMENDMENT (LOCATION, ACTIVITIES)

14. ESTABLISHMENT CARD & LABOUR QUOTA
• ESTABLISHMENT CARD - NEW
• ESTABLISHMENT CARD - RENEWAL
• ESTABLISHMENT CARD - AMENDMENT (SIGNATORIES OR OTHER)
• ESTABLISHMENT CARD - TEMPORAL WORK PERMIT FOR ADDING AUTHORIZED SIGNATORY WITH QID
• LABOR QUOTA - APPLICATION
• LABOR QUOTA - RENEWAL
• LABOR QUOTA - AMENDMENT
• MINISTRY OF ADMINISTRATION, DEVELOPMENT, LABOR, AND SOCIAL AFFAIRS - COMPANY REGISTRATION • MINISTRY OF ADMINISTRATION, DEVELOPMENT, LABOR, AND SOCIAL AFFAIRS - COMPANY DETAILS UPDATE
15. IMPORT CODE
• QATAR CUSTOMS - COMPANY REGISTRATION
• QATAR CUSTOMS - COMPANY DETAILS UPDATE
• QATAR CUSTOMS SINGLE WINDOW - CLEARANCE AGENT DELEGATION (ONLINE)
• QATAR CUSTOMS SINGLE WINDOW - CLEARANCE AGENT DELEGATION (MANUAL)

16. OTHER
• SPECIAL APPROVAL, MISSING REQUIREMENTS OR ADDITIONAL PRO WORK REQUIRED
• OFFICIAL LETTER IN ARABIC - CORPORATE
• OFFICIAL LETTER IN ENGLISH - CORPORATE
• TRANSLATION OF DOCUMENTS: ARABIC/ENGLISH & ENGLISH/ARABIC - CORPORATE
• GOVERNMENT FORMS PREPARATION - CORPORATE
• CORPORATE DOCUMENTS COURIER (INTERNATIONAL) (NOT INCLUSIVE OF COURIER FEES)