Check What Our Client Relations Team Can Do For You, As Local Partner PRO Support
We know that running a business holds challenges. However, navigating your way through foreign processes, laws and regulations should not be a challenge you have to face alone. As your local PRO service provider, we're on hand to deliver solutions and services that help save you time and keep you focused on what you do best. Contact us for PRO support!

Benefits of PRO Services:
Outsourcing PRO services saves you money. ...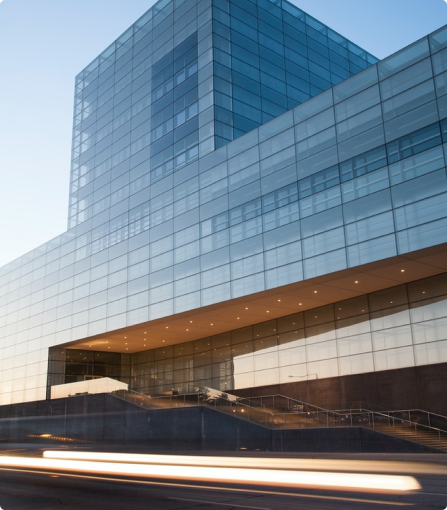 What are the types of services provided?
1. FULL WORK VISA - RESIDENCY PERMIT & QID ISSUANCE IN QATAR
• ISSUANCE OF NEW WORK VISA
• VISA TO VISA TRANSFER (WHERE PERMITTED)
• RESIDENT PERMIT - MEDICAL CHECK UP
• MEDICAL FITNESS EXAMINATION FOR RESIDENCY AND EMPLOYMENT PURPOSES
• RESIDENT PERMIT - FINGERPRINTS REGISTRATION
• PREPARING EMPLOYMENT CONTRACT
• ATTESTATION OF EMPLOYMENT CONTRACT FROM MINISTRY OF ADMINISTRATION, DEVELOPMENT, LABOR, AND SOCIAL AFFAIRS
• RESIDENCY PERMIT & QID – ISSUANCE

2. FULL WORK VISA - RESIDENCY PERMIT & QID - THROUGH QATAR VISA CENTER (QVC) HOME COUNTRY
• BIOMETRIC APPOINTMENT (MEDICAL TEST & FINGERPRINTS)
• ATTESTATION OF E-CONTRACT DIGITALLY & PRINTING OF WORK VISA
• RESIDENCY PERMIT & QID - ISSUANCE FOR QVC CANDIDATES

3. WORK VISA - RESIDENCY PERMIT & QID (NEED TO DISCUSS THIS)
• WORK VISA - NEW
• WORK VISA - CORRECTION
• WORK VISA - CANCELLATION
• VISA TO VISA TRANSFER (WHERE PERMITTED)
• RESIDENCY PERMIT & QID - ISSUANCE
• RESIDENCY PERMIT & QID - ISSUANCE (FAST TRACK)
• RESIDENCY PERMIT & QID - RENEWAL (ONLINE) & RESIDENCY PERIOD EXTENSION (IF REQUIRED)
• RESIDENCY PERMIT & QID - RENEWAL (MANUAL) & RESIDENCY PERIOD EXTENSION (IF REQUIRED)
• RESIDENCY PERMIT & QID - RENEWAL (FAST TRACK)
• RESIDENCY PERMIT & QID - RESIDENCY PERIOD EXTENSION
• RESIDENCY PERMIT & QID - CANCELLATION
• RESIDENCY PERMIT & QID - CANCELLATION (MANUAL)
• RESIDENCY PERMIT & QID - UPDATE OF NEW PASSPORT DETAILS
• RESIDENCY PERMIT & QID - RETURN PERMIT (EXCEEDED STAY ABROAD) - ONLINE
• RESIDENCY PERMIT & QID - RETURN PERMIT (EXCEEDED STAY ABROAD) - MANUAL
• ADVANCED MEDICAL CHECK UP - MEDICAL HEALTH CERTIFICATE
• RP - FINGERPRINTS REGISTRATION - UNIFY INFORMATION WITH PREVIOUS DATA

5. TEMPORARY WORK VISAS (MULTIPLE ENTRY VISA OR BUSINESS VISA)
7. QID REPLACEMENT (IN CASE OF LOSS)
8. QID SMART CARD E-GOVERNMENT REGISTRATION
9. TRANSFER OF SPONSORSHIP
10. POLICE CLEARANCE CERTIFICATE FROM QATAR CEID
12. WORK PERMIT FOR FEMALES
13. INDIVIDUAL ENGINEERING RELATED SERVICES
14. DRIVING LICENSE SERVICES
16. OFFSHORE REGISTRATION AND GATE PASSES
18. FAMILY RESIDENCY PERMIT & QID
20. OTHER
• SPECIAL APPROVAL, MISSING REQUIREMENTS OR ADDITIONAL PRO WORK REQUIRED
• OFFICIAL LETTER IN ARABIC – PERSONAL
• OFFICIAL LETTER IN ENGLISH – PERSONAL
• TRANSLATION ARABIC/ENGLISH & ENGLISH/ARABIC – PERSONAL
• GOVERNMENT FORMS PREPARATION – PERSONAL
• PRO SUPPORT